Hindi na nakakapagtaka na ang isang Online Social Media News ay matatawag nating Giant, dahil funded pala ito ng Liberal Party. Isipin mo, kung tutuusin isang online social media news pero ang daming pera at daming mga reporters at journalist kuno, na kasapi at sumasahod.
Hindi katulad nila Sass Sagot, Maharlika at iba pang Duterte supporters na matatawag rin nating online social media news, kasi nagbibigay rin sila ng news at opinyon with their personal expense.
Sabagay, sa dami nila sa rappler, sila rin yata ang mga trolls at funded ng politiko especially ang Liberal Party.
At since social online news site sila, para umanong magmukhang credible at reliable, they applied to facebook management to become fact checkers, but still rappler color, shows yellow, bias, hold, finance and under a political party, the Liberal Party.
MANILA – A netizen has claimed in facebook that Rappler news media is being funded by the Liberal Party of the Philippines for P40 million a year just to focus on the bad issues of Pres. Duterte and his cabinet.
I have a colleague who worked before as a consultant w/ Rappler. She told me that the news firm is getting P40 million a year from LP to focus only on negative news/issues against the Duterte administration. The primary goal is to set a bad public opinion of Pres. Duterte and his cabinet so that they could use it on the coming elections" said by Bernard Dela Rosa on his facebook post.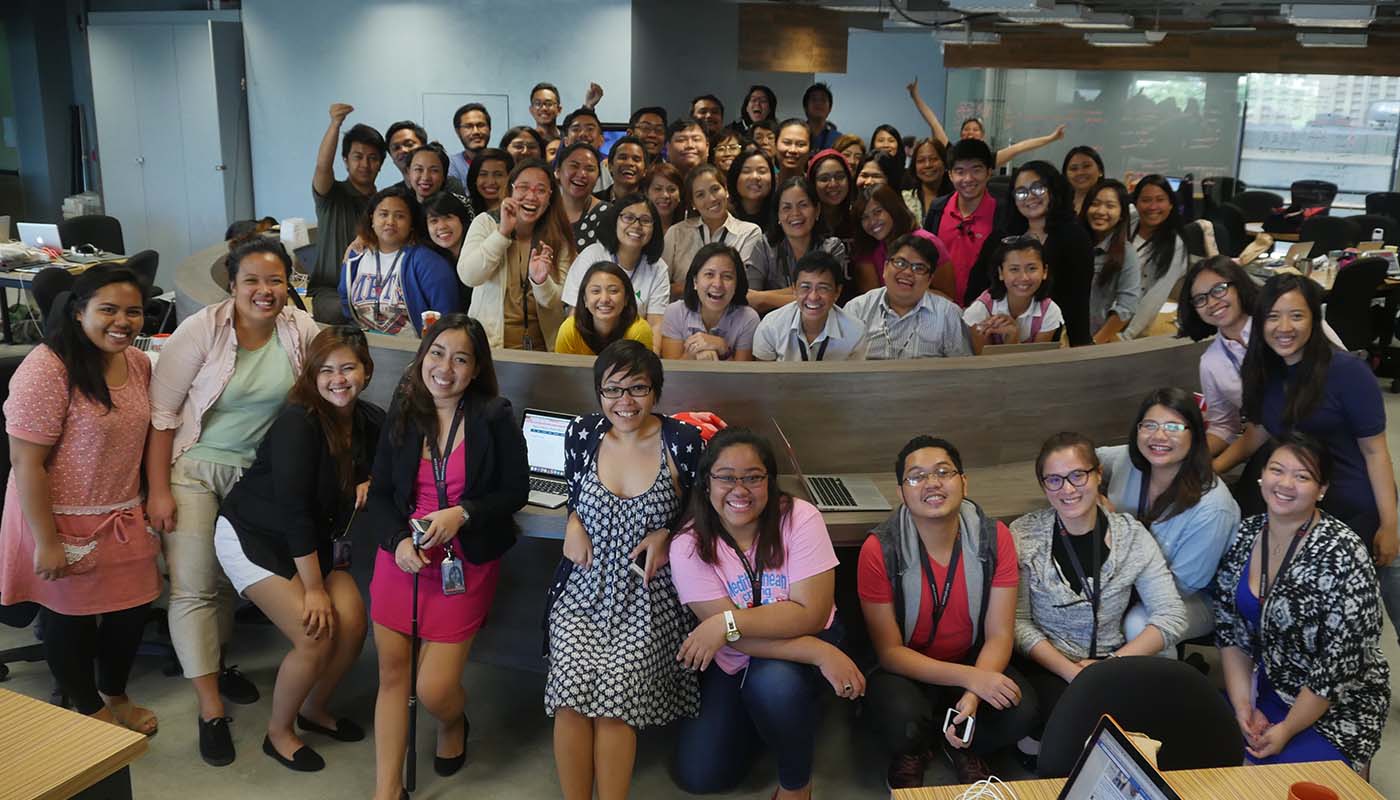 MARIA RESSA (CEO of Rappler) ARREST
Maria Ressa, president of Rappler Holdings Corporation (RHC), evaded arrest by posting bail Monday at a Pasig City Regional Trial Court after being charged with tax evasion.
Judge Danilo Buemio of Pasig RTC Branch 265 earlier issued a warrant for Ressa's arrest for violation of Section 255 of the National Internal Revenue Code of 1997. Bail was set at P60,000.
Ressa underwent booking process at the Pasig RTC but did not get her mug shots taken since she had already brought several photographs.
The Department of Justice earlier filed 5 separate tax evasion cases against Rappler Holdings Corporation (RHC) and Ressa before the Court of Tax Appeals and the Pasig City Regional Trial Court.
RHC is the holding company of Rappler Inc., owner of news website Rappler, which has faced several legal challenges, including government's revocation of its license to operate in January, and a cyber libel complaint.
Ressa has maintained that the cases had no basis, saying her company was paying the right taxes unless the government reclassified it into a stock brokerage agency.
[the_ad_group id="310″]
Asked if the tax charges were a response to critical coverage, she answered: "I think it is a way of sending a signal that we have to be careful. That's part of what they want to do."
"But the more they do things like this, these ridiculous things, the more we're going to continue to do investigative reporting. We're just gonna say it doesn't work," she said.
Comments
comments